Trademark & Intellectual Property Experts
Why Register a Trademark with Us?
We have been using The Trade Marks Bureau now for over a decade to look after our brand trademarks . They have always proved efficient , prompt and cost effective . We recommend !!
Wayne Hemingway, MBE
>Implications of the UK's decision to leave the EU on existing EU Trade Marks and Designs. See our NEWS article here
www.trademarksbureau.co.uk/news-details/80
Welcome to the website of The Trade Marks Bureau
Providing Trademark Search, Registration and Application in the UK plus European Trademark Registration Services
Welcome to our website that is dedicated to providing information, advice and services relating to the registration and enforcement of registered trademark rights, product design rights and copyright.
Established in 1987, The Trade Marks Bureau is a highly respected firm of trademark agents, qualified European trademark representatives, design and copyright agents. We cover all areas of trademarks, design rights and copyright from conducting due diligence trademark clearance searches, preparing a trademark application, obtaining a trademark registration through to enforcing our clients registered trade mark rights using our specialist legal counsel.
Please navigate around our website and we are sure you will find all the information you are looking for in respect to trademark registration, designs and copyright.
In the unlikely event that you cannot find the information you are looking for or if you would like to discus any specific issues then why not give us a call on 020 7514 5801 or email us at info@trademarksbureau.co.uk

100% success rate on guaranteed applications.

Qualified European trade mark representatives (ID No. 25420)

Free advice and consultancy from qualified agents with support from trade mark attorneys.

Lowest fees. Price matching service.

Award winning website

Over 25 years experience
How much will it cost?
See the Fees section of our web site, or use one of our trademark search and registration fee calculators below:
UK
EU
International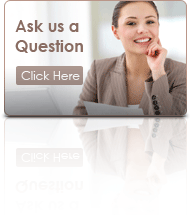 ALL legal fees

ALL statutory filing fees

Free expert advice from qualified agents with support from qualified attorneys.

Money back guarantee
Testimonials

I appreciate all of your help throughout the application process & will contact you directly in the future if I require any more services in relation to trademarks due to the high standard of service I have experienced.

Duncan Shaw

"We found that the service and advise throughout the process to be first class and would recommend the Trade Marks Bureau to any potential client". Neil Thomson Chief Executive, Federation of Chefs, Scotland

Neil Thomson, Federation of Chefs Scotland

Implications of the UK's decision to leave the EU on EU Trade Marks & Designs
Read more..

Design Rights are now cheaper to protect.
Read more..